Announcing our special guest Speaker for the AAHA annual Meeting
---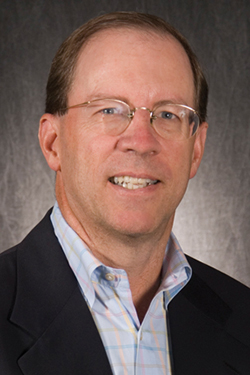 Richard E. Simmons III received his B.A. from the University of the South (Sewanee) in Economics in 1976. He later studied Risk Management and Insurance at Georgia State prior to beginning a 25-year career with Hilb, Rogal, and Hamilton, a property, and casualty insurance firm. He was CEO of that firm for ten years.
Much of Richard's life has been devoted to giving back to the community by working with youth as well as advising businessmen and professionals. Through these experiences, he discovered he had a gift and inclination for teaching and public speaking.
In December of 2000 Simmons founded the Center for Executive Leadership (cfel-al.org), a non-profit, faith-based ministry. When he's not spending time with his wife and three children, you will find him teaching, counseling, writing, or speaking to men's groups across the country.
Richard is also the author of: SAFE PASSAGE, REMEMBERING THE FORGOTTEN GOD, THE TRUE MEASURE OF A MAN AND RELIABLE TRUTH.
Register now to hear Mr. Simmons speak and enjoy our other exciting events at the AAHA Annual Meeting!